Tree Trimming & Pruning Services
We specialize in tree removal services in the RI & Southeastern MA areas. Customers have trusted us since 1986 to remove any tree efficiently and safely, no matter the size and scope of the project.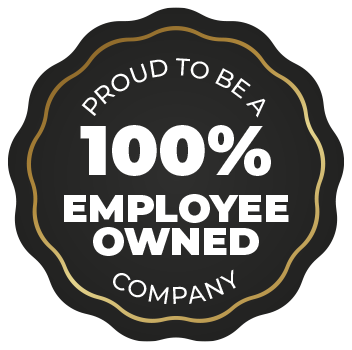 Tree Trimming & Pruning Services
Professional Tree Trimming & Pruning Services from Skillfully Trained Arborists
If your shrubs are overgrown, your trees are drooping over neighbors' property, or you're nervous about a diseased tree, Stanley Tree Service can help – no matter the size of the job! We understand that overgrowth is unsightly and may be dangerous. Dead, asymmetrical, or structurally unsound trees might create significant risks to your safety and property. Reshaping your bushes, shrubbery, and trees can help to stimulate strong development by our professional Rhode Island arborists.
Expertly Trained Arborists Provide Skilled Professional Trimming & Pruning Services
Our arborists use state-of-the-art equipment and top-of-the-line methods to ensure that your trees are healthy, strong, and beautiful.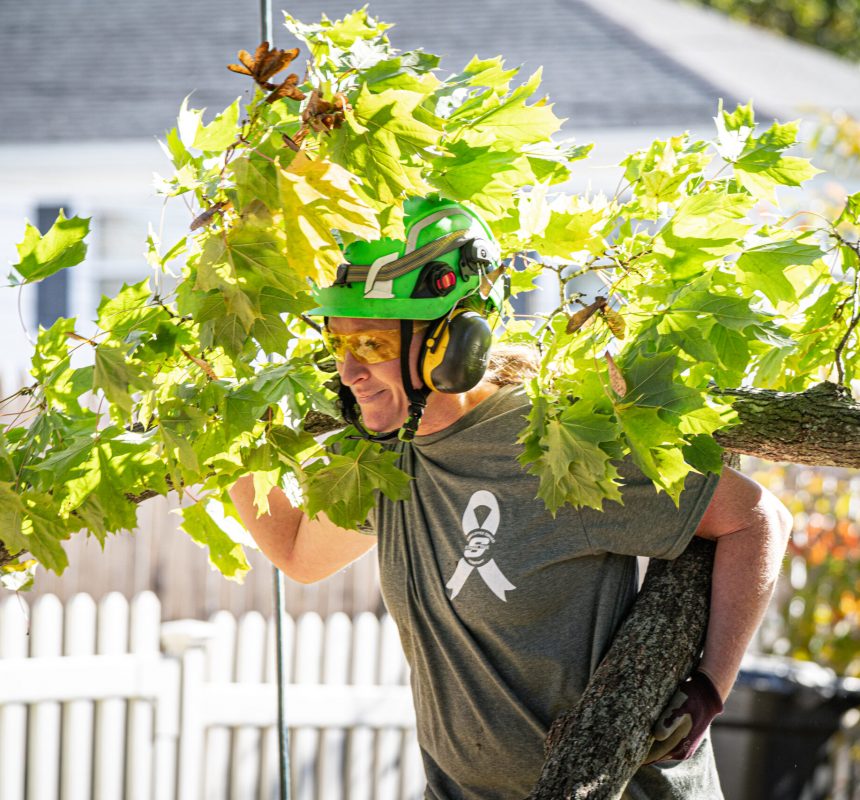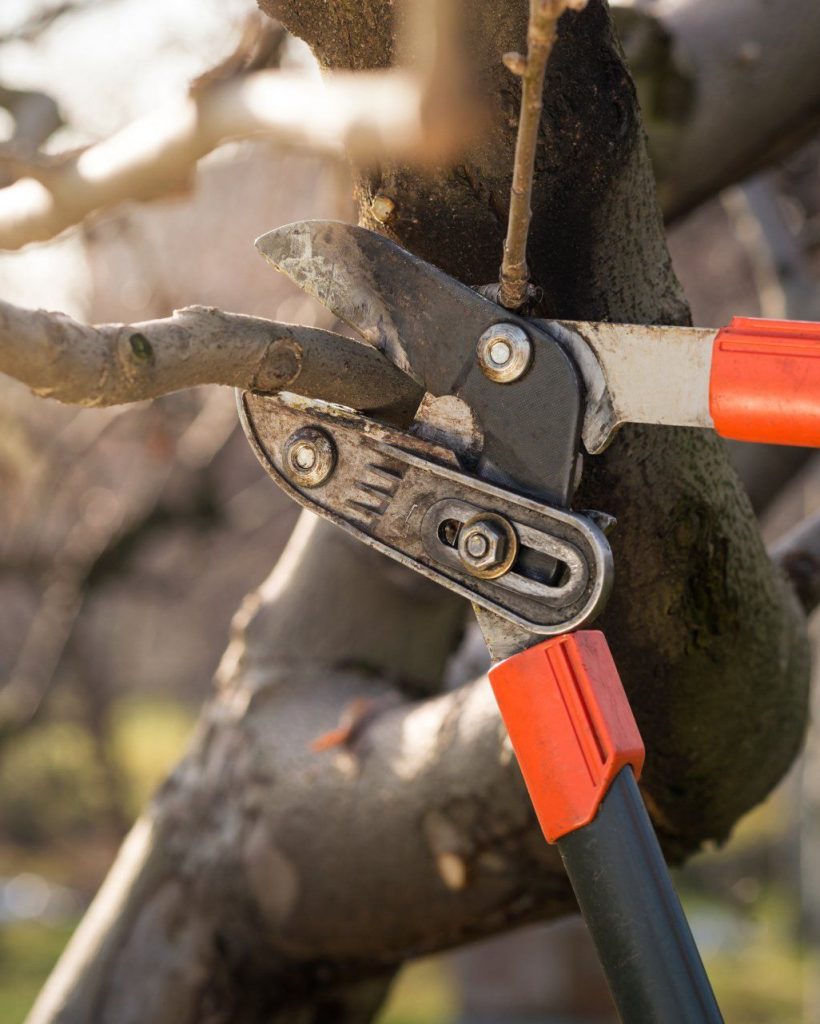 Get a FREE estimate for tree care services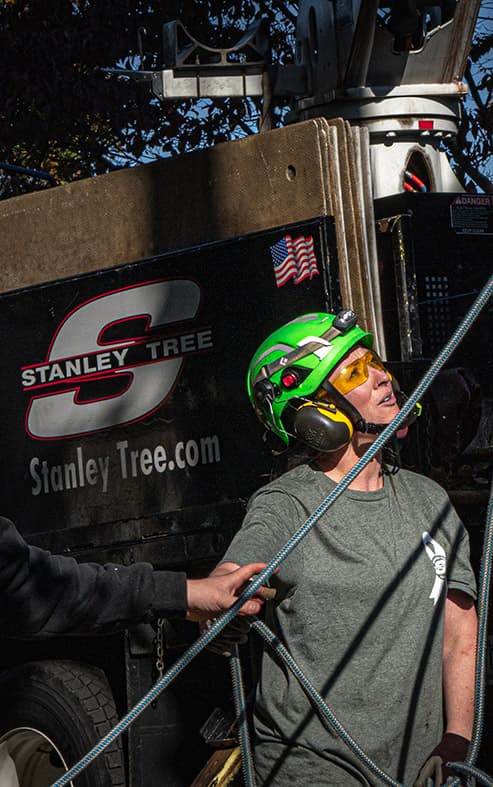 We install cable systems to:
We've all seen photos of trees that have been uprooted and fallen on cars and houses during strong winds and storms. Although most of these events are rare circumstances, they are avoidable in many cases. Our expert and certified arborists can evaluate your trees for possible flaws, aware of this information. Trees are complex organisms, with a trained eye needed to detect hidden risks. We may proactively enhance the stability of your trees by analyzing threats via a comprehensive tree risk assessment.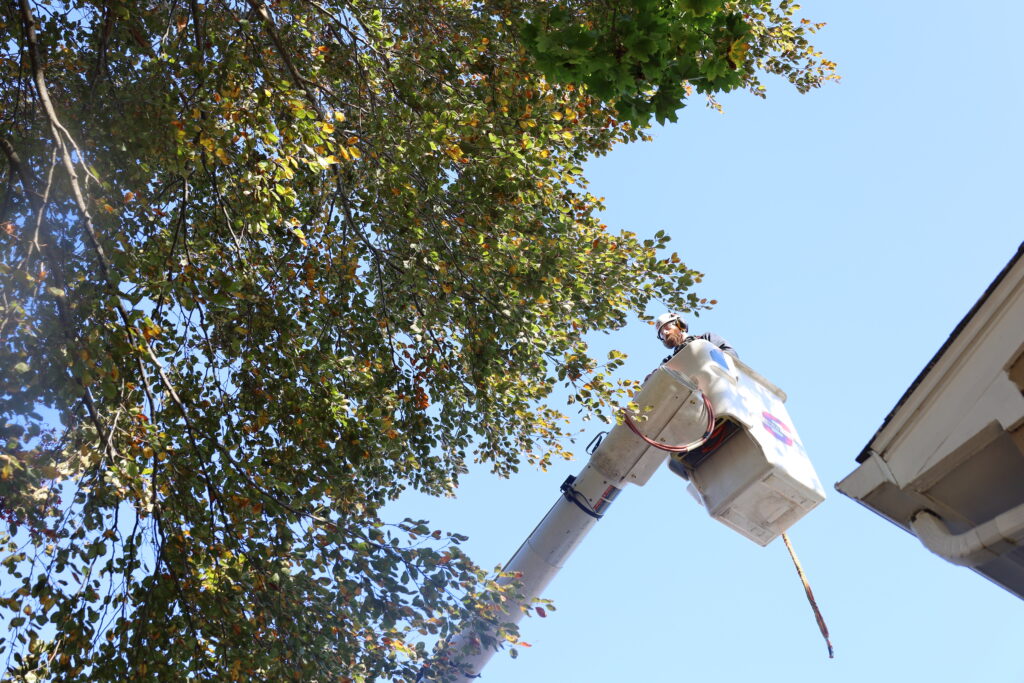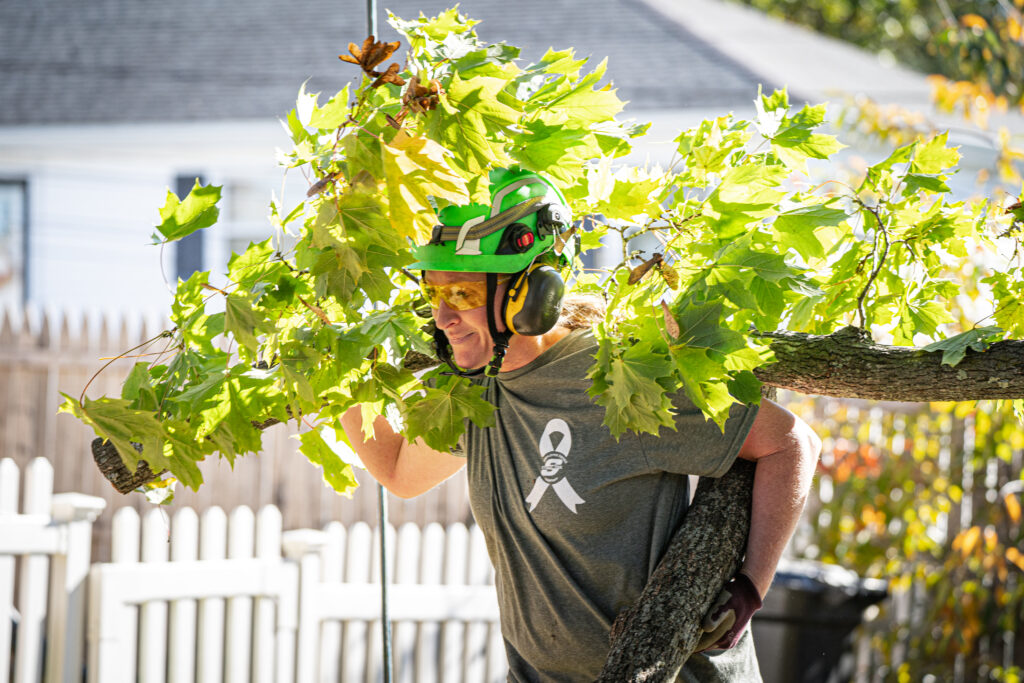 Benefits of having your trees and shrubs thinned and pruned:
Hire an expert arborist to offer long-term maintenance for your lovely landscaping by getting corrective pruning work done right away!
Deadwooding, or removing dead wood from a tree, is more than just aesthetic. If not treated promptly, rotted branches may spread illness and even infect the tree's trunk. Rotten branches can also attract insects and invasive species detrimental to surrounding greenery. Finally, deadwood is more likely to break off during severe weather. The good news is that our arborists can help you protect your property by performing deadwooding services before bad weather hits.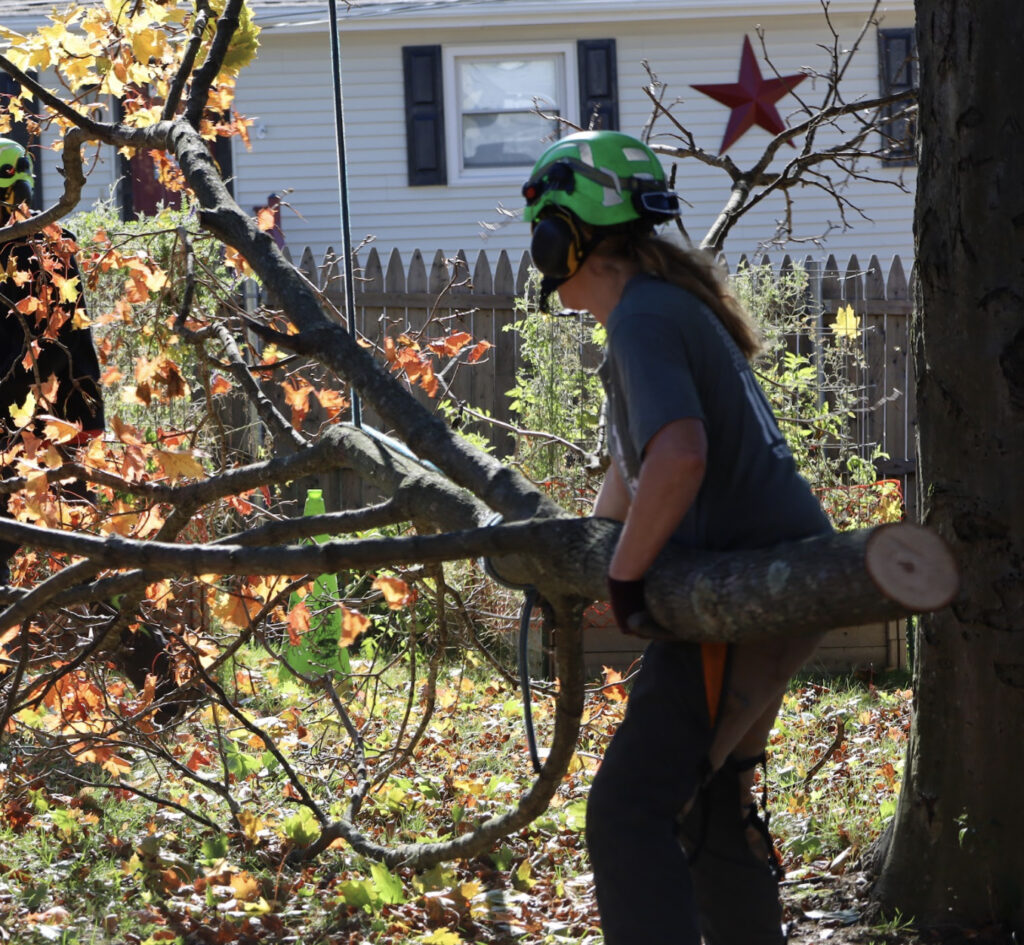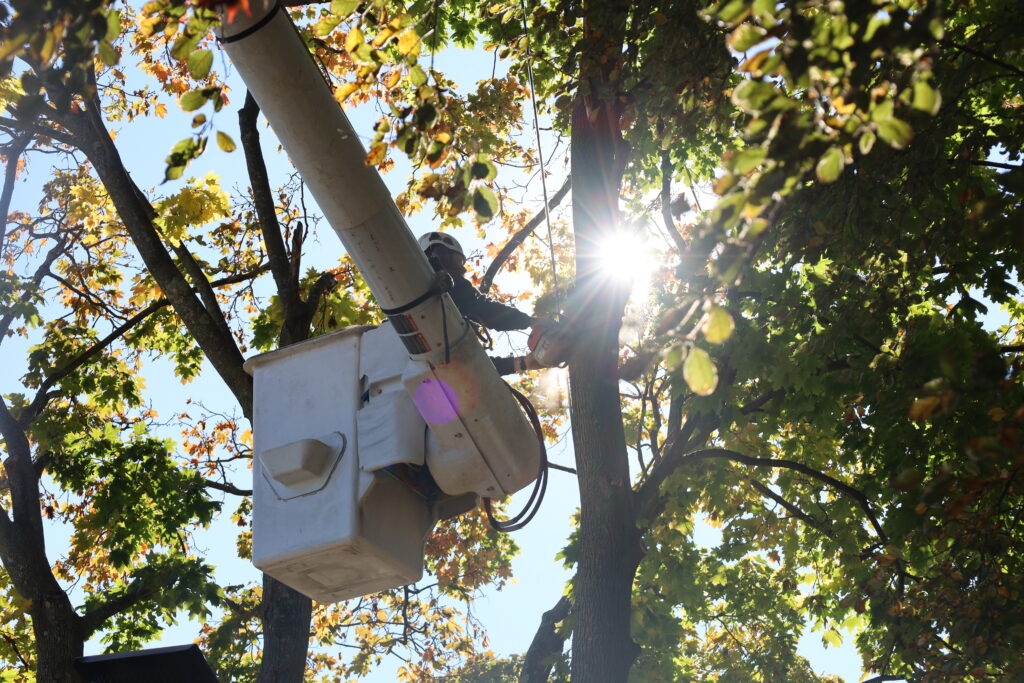 Crown density reduction is a pruning method commonly used on hardwood trees to remove overgrowth blocking sunlight. Our arborists will tell you whether crown density reduction is required and how much should be removed after an initial examination. We'll reduce the weight on your trees by eliminating extra branches, allowing them to thrive stress-free.
Shrub pruning can help both the aesthetic and health of your plants at the same time. For example, an overgrown shrub may gradually weigh itself down and become diseased if left untended. Maintaining bushes also helps interior branches get enough light and nutrients.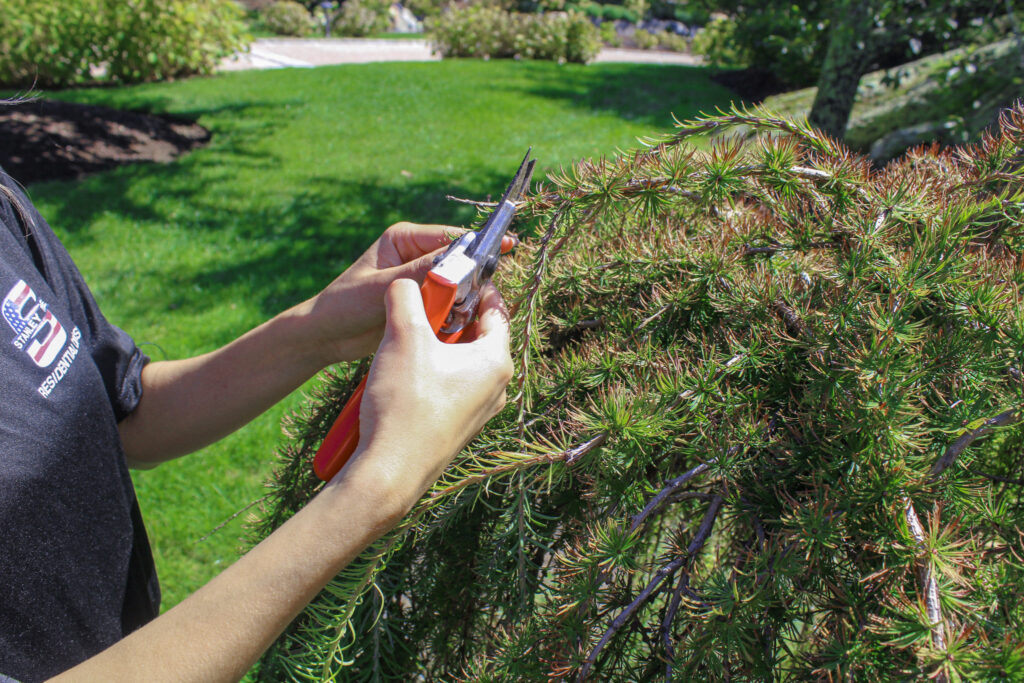 At Stanley Tree Service, we can trim your plants to promote a natural shape. We use various methods to keep your plants looking healthy and beautiful. Every shrub's ideal timing for pruning and trimming is identified. Our skilled arborists are well-informed about these details, and they will get the personalized attention they require as a result.
What Is the Difference Between Tree Trimming and Tree Pruning?
Trimming and pruning are generally done at different times of the year, using special equipment. Therefore, knowing when and how to trim and prune is essential for an optimal result.
Reasons You May Need to Trim or Prune Your Trees and Shrubs
Do your trees have a lot of dead branches? Are pests causing damage to their trunk, bark, or branches? Do you want to encourage more fruit blossoms? Is it time for an upgrade in terms of landscaping beauty and functionality? If you answered yes to any of these questions, call Stanley Tree today!
Local, Professional Tree Trimming & Pruning Services at an Affordable Price! Contact Stanley Tree Today!
It's a hassle to deal with an uprooted or dying tree. That is why Stanley Tree Service provides excellent quality. Maintaining the health of a tree with regular trimming and pruning can significantly boost its longevity and stability. Our tree care experts make every effort to aid trees and shrubs in flourishing. We are only a phone call away with fair pricing and exceptional craftsmanship!