Keep your plants and trees healthy with our trained and certified arborists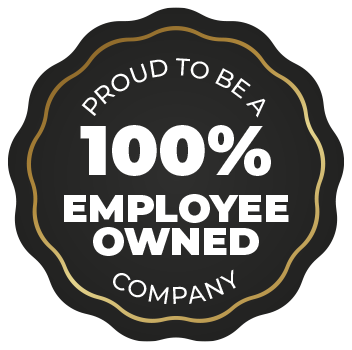 Tree and Plant Health Specialists
Healthy plants are an important aspect of any property that you value, whether it's commercial or residential. Our specialists are available to help with anything from selecting the proper soil or additive to planting decisions, as well as basic maintenance. Stanley Tree Service has been offering exceptional plant health care to homeowners and businesses in Rhode Island and Southeastern Massachusetts for over 35 years.
Plant health management at Stanley Tree Service involves applying knowledge of plant needs, and insect and disease suppression to produce healthy and beautiful home landscapes. Healthy plants are better equipped to resist injury from insects and diseases.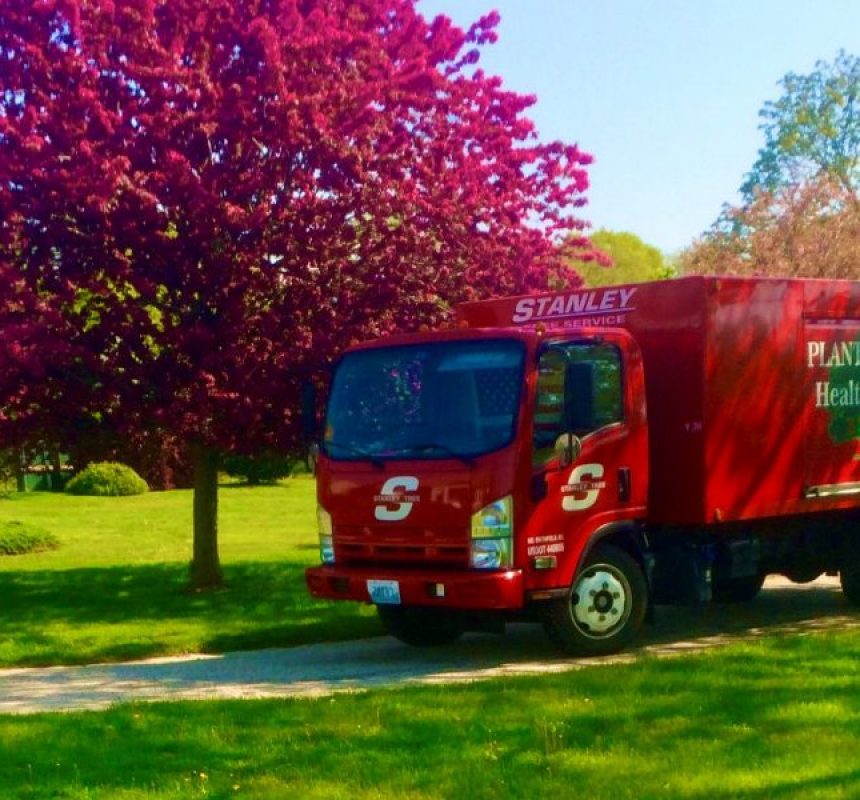 For healthy, lush plants with no hassle or headache, call us at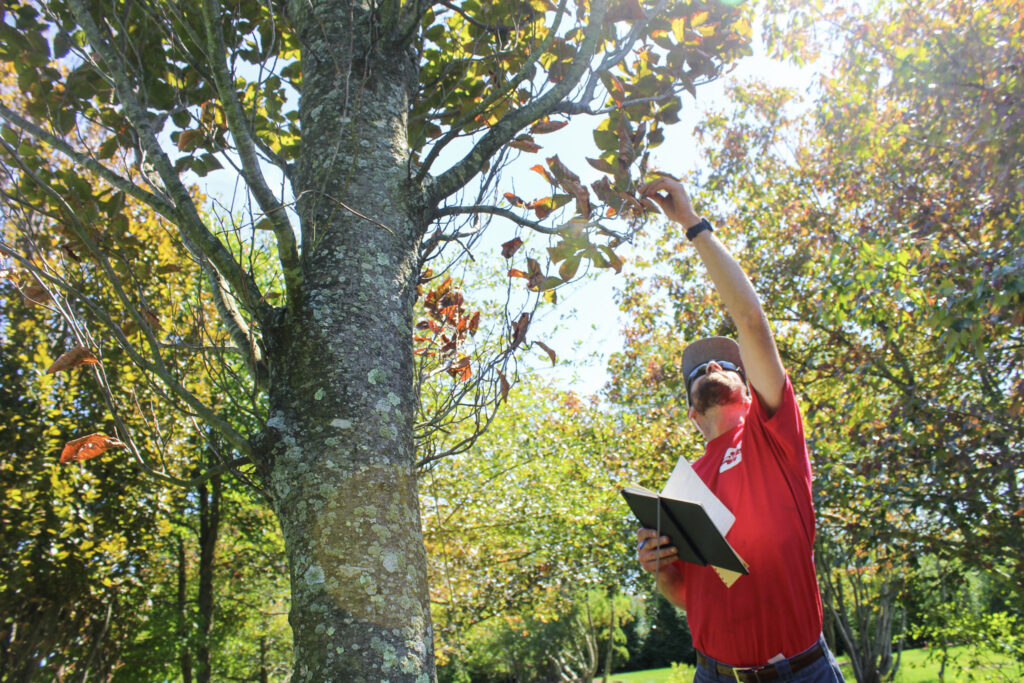 What is Plant Health Care?
Just like in the case of any other living being, plants are susceptible to illnesses and sickness. Plant health care is all about keeping trees and shrubs as healthy as possible so they can naturally defend against ailment. However, sometimes intervention is needed.
There are a number of reasons why your yard's plants might be sick. Overfertilization and under fertilization are typical, but there are other problems that arise frequently, such as an invasive species or lack of pruning. One damaged plant isn't much of a concern; but what if your neighboring plants start to die?  We take a preventative approach to ensure that your landscape stays beautiful at all times.
The skilled arborists at Stanley Tree examine your property as a whole when determining how to best maintain your plants. Too often, lawn care businesses limit their efforts to what is beneficial for the grass— sometimes at the expense of trees and other plants.
When your mature trees have problems, the fun and games are over. If not properly looked after, a sick or dying tree can do a lot of damage and reduce property value. We'll make certain to consider each plant in your yard, ensuring that they all thrive and stay healthy at all times.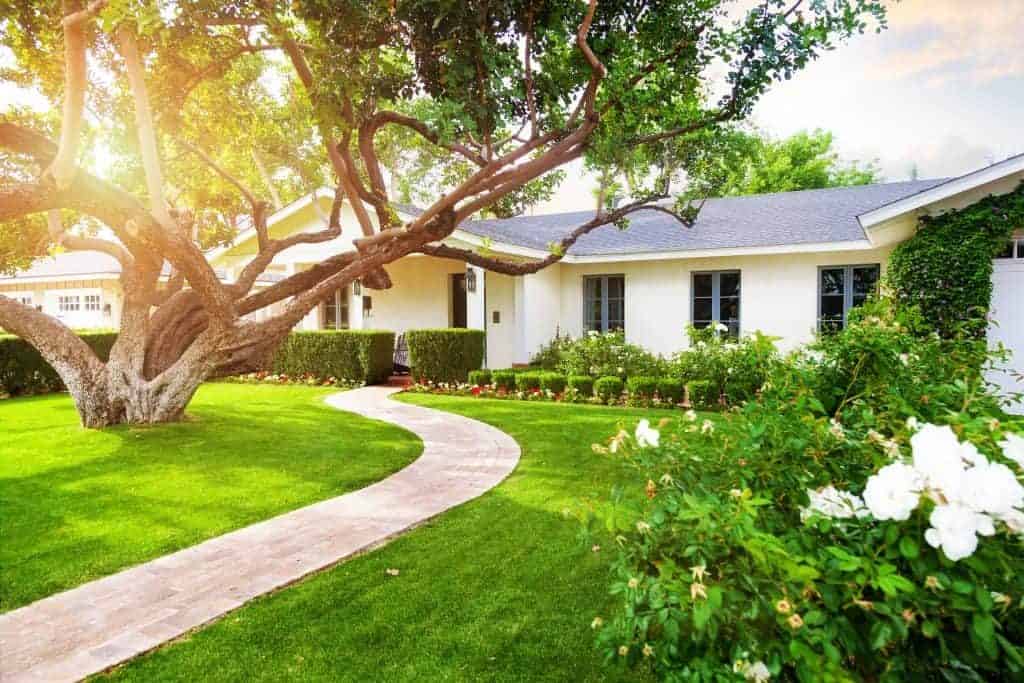 Why Invest in Plant Health Care?
Trained and Licensed Arborists
Our team of professional arborists and plant experts is dedicated to collaborating with you to design a stunning and healthy landscape. Year-round programs include inspections to identify problems before they become serious, when treatments are most effective.
Unfortunately, there is no one-size-fits-all cure, and frequent treatments are required to keep symptoms in check.
We employ only the most qualified and experienced professionals. Our specialists are trained to identify insect, disease, and cultural issues, and they treat sick plants only as needed. As a result, our environment benefits from less waste produced by fewer applications of materials.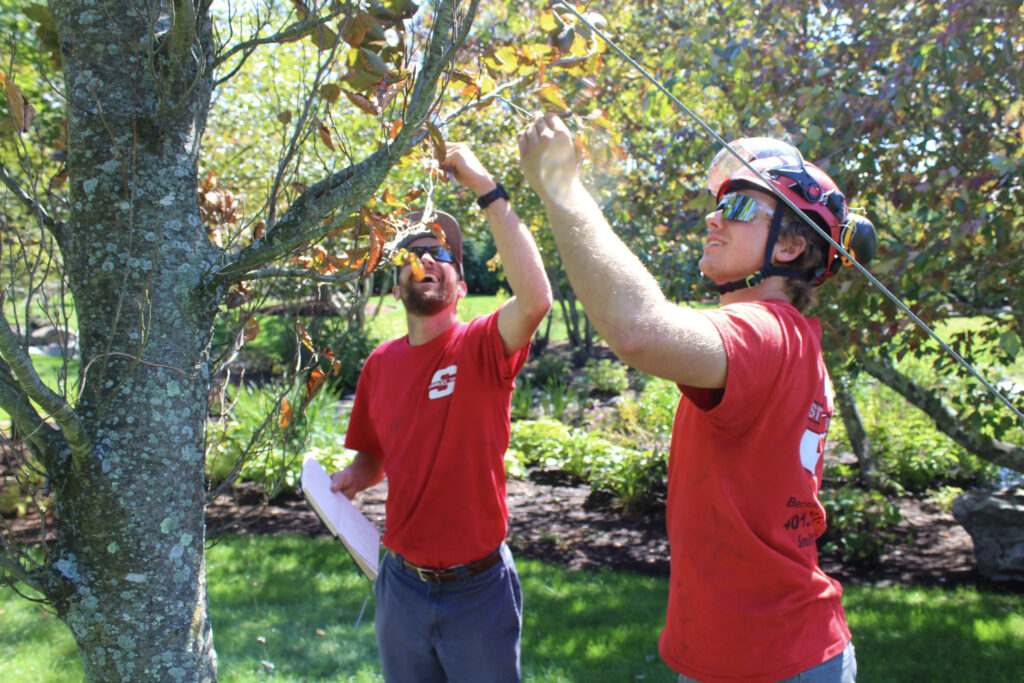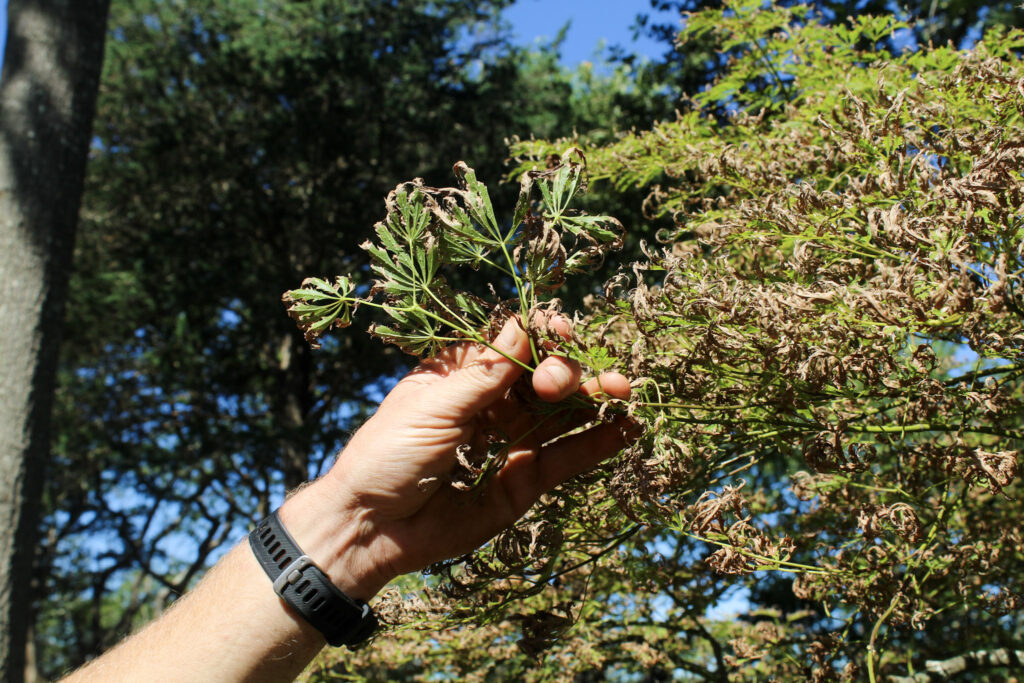 Signs you need Plant Health Care
It might be difficult to know when to call a professional arborist. You want your yard and trees to stay healthy, but unless you're familiar with the symptoms, it's difficult to know whether you have an issue until it's too late. As a result, we've included some indicators that could signal issues.
Premature leaf dropping or color change.
"Dead" or "bald" spots in your tree's canopy.
Increased insect activity.
Newly-exposed tree roots.
Cracks or holes in tree trunks.
Dangling tree branches.
Fungus or mushrooms on tree trunks and roots.
Missing or easily-removed bark on tree trunks.
Spotty discoloration of leaves.
Uneven leaf growth in the spring.
Chewed up leaves.
Webs or fuzzy patches all over your trees.
With Stanley Tree's Plant Health Care team, you won't have to worry about your landscape anymore. Everything will be taken care of by our professionals, keeping you informed along the way allowing you to admire your healthy, lovely yard.