We specialize in tree removal services in the RI & Southeastern MA areas. Customers have trusted us since 1986 to remove any tree efficiently and safely, no matter the size and scope of the project.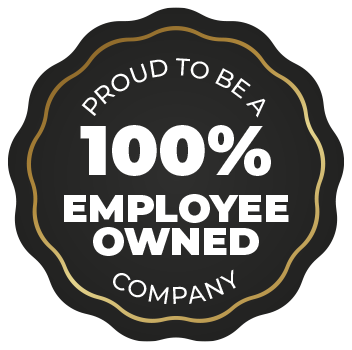 Professional Tree Arborists When You Need Them Most
There's nothing worse than having your plans ruined by unanticipated difficulties. Unfortunately, few homeowners consider the well-being of their trees until mother nature causes one to fall. When that happens, call on Stanley Tree Service, who can resolve your tree issues fast!
Stanley Tree Service has seen trees block major thoroughfares, collapse homes, destroy swimming pools—you name it. Each time, we handled the problem immediately, effectively and at a fair price. Our tree removal expertise allows you to rely on us to solve your problem as soon as possible.
Stanley Tree Service: A Premier Choice for Emergency Tree Care
Since 1986, Stanley Tree Service has prioritized tree health and customer happiness. We've assisted numerous concerned clients who came to us with their concerns about toppled trees. When unexpected issues arise, our customers call us first to give them peace of mind by ensuring their needs are met. Our teams can quickly remove your tree.
Stanley Tree Service can service clients in Rhode Island and the surrounding areas under the supervision of most homeowner insurance plans. Therefore, if you have insurance for storm damage or emergencies, your tree services will almost certainly be fully covered for our services. In addition, all of our tree trimming, pruning, and removal experts are professionally insured and thoroughly trained in every type of tree emergency.
Emergency Tree Removal Service
Experienced Tree Removal & Tree Care Professionals
Has one of your trees fallen and damaged your property? Fallen trees can smash through roofs, glass, walls, automobiles, power lines, and more—and these are all urgent situations. Allow Stanley Tree Service to respond to your emergency with our trademark service, low prices, and quick response time!
What Would Require an Emergency Tree Removal?
Emergency Tree Removal may be needed in the event of a safety concern or serious impact to scheduled plans.  Stanley Tree Service has handled emergencies of all magnitudes from a cat in a tree to severe damage to homes.  
Whether it's an emergency or not, Stanley Tree Service is here for you with our courteous and expert service when you need it most.  Stanley Tree is available to assist you with any tree removal, as soon as possible, for any reason.
Storm Damage Tree Cleanup & Plant Debris Removal
Certain types of storms can significantly impact your house and property, especially if you live in an area with trees. Strong winds might cause dead branches, leaves, and even entire trees to be blown all over your property. In certain situations, you may not have the ability, tools, or knowledge to clean up your yard or secure your property after a storm. So instead, contact Stanley Tree!
Stanley Trees offers a wide range of services, including tree removal and trimming. Our skilled professionals are trained in all aspects of the business and understand making your property look brand new again. So whether it was a major or minor storm that caused the damage, Stanley Tree Service will be there—we handle everything!
The majority of storms will not cause significant damage to trees. Storm damage to trees might be as minor as snapped branches or shredded tree bark. However, strong winds can cause split tree forks, stem failure, and even blow overs leading to uprooting trees. Trimming your trees can help you avoid the expense of sustaining severe damage to your property and surrounding vegetation.
Why Hire a Professional Storm Damage Cleanup Crew?
Aside from the apparent benefit of cleaning trees more often, tree cleanup professionals can take on difficulties that you may not be able to manage alone. For example, we can remove the tree without causing further damage to your home if a tree falls near or on it.
If you have other trees that might be a danger to your house, our experts can carry out corrective pruning to ensure the plants on your property are healthy, robust, attractive, and minimize future risks. We also provide deadwooding services so that when the next storm passes through, you'll have even less cleanup to do.
The Stanley Tree team provides high-quality and affordable tree services to residents of Rhode Island and commercial properties like schools, hotels, restaurants, office buildings, and more. If you need emergency tree services in the state of Rhode Island, Massachusetts, and surrounding areas; don't hesitate to contact Stanley Tree's experienced and knowledgeable professionals.
To obtain a free estimate, call (401) 231-8733 right now.