Residential and Commercial Tree Service Company.
For Fast Service Call Now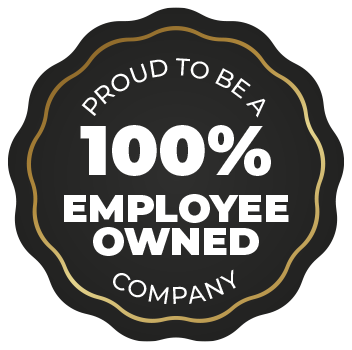 Founded in 1986, Stanley Zuba started Stanley Tree Service out of the trunk of his car with a single chainsaw and climbing strap. This very chainsaw still sits proudly in our main office window reminding everyone of our humble beginnings.
Stanley Tree Service is proud to be an employee owned company and takes pride in providing honest, quality and prompt service to every customer at an affordable price. We currently service all of Rhode Island and Southern Massachusetts, and we offer 24/7 emergency service!
Located in Smithfield, Rhode Island – Stanley Tree Service has grown to over 250 devoted and well-trained employees that care about your property as if it was their own. Our licensed arborists will evaluate your job in a timely manner and provide the most efficient solution for your project providing the best customer experience possible. There is no better advertisement than good old-fashioned word-of-mouth and we take that philosophy to heart.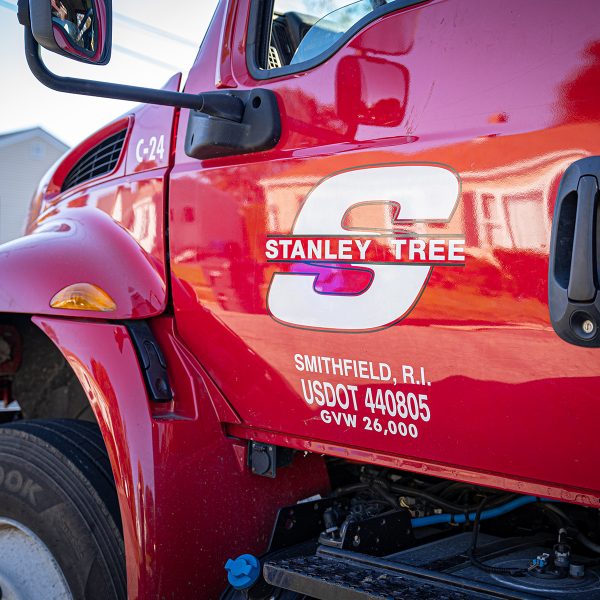 Over 30 Years of Experience
Stanley Tree Service is a fully licensed and insured company that puts safety and our customers first.  Our fleet of state of the art equipment and experienced staff can handle anything tree or plant healthcare related.  As a Stanley Tree Service customer you can expect a quality job at a reasonable price every time.
They were able to come right away to check out the downed tree and schedule removal and clean up immediately. Very friendly and a reasonable price for such a huge tree.

We got off to a good start when the manager of the project made his initial on-site visit. He was knowledgeable, professional and pleasant to interact with. I felt confident in his recommendations. So, on the day of the actual service, I felt at ease. The crew arrived on time & were also professional and focused. I never even had to interact or question what the team was doing. Thank you.

I am so impressed with Stanley Tree Service! Ryan came to my house for a quote, listened respectfully to my concerns and provided guidance and recommendations regarding pruning and trimming our old Black Oak. He was present during the process and consulted with me several times to let me know what was happening and to get my input. The crew was cheerful and professional and cleaned up well. Also, the price was fair and the job was done on time. I highly recommend Stanley Tree Service. They exceeded my expectations. Thank you Ryan and crew!!

truly amazed unsuspected quality and clean up

Good communication. Appointment needed to be postponed due to storm (they are on call). They called me, promptly re-scheduled, and showed on time. Cost was reasonable for work completed, very professional.

They exceeded my expectations.

A HUGE tree came down in my back yard, smashed my fence, my shed and completely took over my back yard. My dogs had a free for all on all the sticks. Stanley Tree Service scheduled us in within a week and a half, brought in all kinds of cranes and equipment they needed to get the job done in a few hours. They cleaned everything up, it looked as though there was never a huge tree and limbs everywhere. I would highly recommend

They did a great job. You would not have know they came. The yard and street were cleaned up. They put pads on the lawn to protect it from the heavy equipment. They did everything they said they were going to do and they showed up on the day and time they said they would. I highly recommend them

We own a property management company with many accounts. Stanley Tree Service are extremely knowledgeable arborist who have provided great guidance to our property owners. They are true professionals. From scheduling, estimating, performance to billing, it doesn't get any better. They do an amazing job and makes our job very easy. Thank you Clem, for providing such a professional experience. Happy New Year!

I ordered a chip drop & A small truck came and brought the delivery… They were very professional, and rang the bell to be certain of placement… They were also extremely neat with the load and didn't leave chips all over like a few others had in the past.


Reliable, professional services. We were very satisfied with their work.

These guys are great! very professional, on time and the equipment was top notch. This was a huge tree with a 7' base in a tough area they went in took it down carefully and cleaned up like they were never there.

A tree fell on my garage, I called Stanley tree service and they can out the following day for an estimate. They emailed me and I approved the estimate later that day and they removed the tree the next morning.I have used them a few times before and they are on time, professional and the prices are reasonable. I would recommend them to anyone looking for tree services.

Personable, thorough, great work ethic

Staff were courteous and professional. Work was efficient and they communicated with us the process and were careful to not damage anything in the process.



Always professional, very careful and respectful of your property and they always leave it so clean! I was even more impressed this year as they had a young woman on the crew. She had a smile on her face the entire time and obviously loves her job! Well done to Stanley Tree for doing diversity right!

Excellent customer service and very professional

Contracted Stanley tree service to come to my home and remove 3 huge +75 foot trees that for years have given me worry of threatening my home. The came by, worked up an estimate and about 4-5 weeks later they were on site and performed the services. The crew was professional and clean and I would gladly recommend them to a neighbor or friend.

I had signed off on the work to be done and was waiting for someone to contact me to schedule the work, but a crew showed up unexpectedly. My wife called to let me know that they were there as I had already left for work. I returned home figuring that they were already there, so I ended up using a PTO day.Once the tree removal and trimming was completed, I asked what time the the stump grinders would be there and was told they follow up in 2-3 weeks. I was not aware that the stump grinders would not be there on the same day. I called the office to let them know this and that I did not intend to take another PTO day for this work to be completed. A crew was sent out at the end of day to complete the stump grinding.

Knowledgeable, punctual and professional. Great experience!

Workers were very courteous and efficient. Definitely would highly recommend Stanley Tree.

Prompt responses, easy to work with and work done satisfactorily.

I hired them to do a job. They did it. They asked if I was satisfied before stopping. They cleaned my yard and my neighbors' yards before leaving.

Removal of a diseased 115-year-old ash could not have been executed more expertly. The lumberjack, crane operator, chippers, and trunk removal driver were punctual and professional in every phase of the operation. Thank you, Stanley!

Stanley Tree Service did a great, professional job removing 2 dead trees from our property. Other than the trees being gone, you would hardly know they were there. They did the work on time and left a very clean job site.

Very responsive and prompt! Quality affordable service!

Stanley Tree removed seven trees from my property quickly and professionally in one day. After they completed the job there was no evidence that they were there as they cleaned up all of the debris with no mess left behind. The value of the work was exceptional.

Stanley Tree fertilized our scrubs and trees. They did it promptly however I have no way to evaluate their service until perhaps spring when growth reappears.

Great experience. Very professional

Guys were nice and interacted with me the customer. I appreciate their expertise.

Very responsive from initial visit to proposal to service date. Proposal was thorough, encompassing everything we discussed during our walkthrough and the crew executed professionally and courteously.

Did a nice job of thinning out the canopy of our cherry tree. We'll get at least another ten years out of this old tree

Excellent work and a fair price. Great and knowledgeable team. Very careful of the property. Hood suggestions during the work. Best tree service we have used in RI.

Last night a huge tree went down in my daughter's front yard in Cranston… She and many of the neighbors lost power… She started calling around to find a company to remove the tree… I can't say enough about the excellent service all around! The crew were so smart, talented and showed such empathy! THANK YOU'

Great crew! Professional, efficient, safe, considerate. Highly recommend this tree service. Great job!

Stanley Tree Service is a great company and I strongly recommend them to anyone needing tree work done. They saved a large oak tree in my mother's back yard by addressing its stress issues and giving it a good trim. They also added a cable to support the weaker side. Aaron came out quickly, understood what needed to be done and explained it to us thoroughly.They also did a great job trimming a large maple, giving it back it's beautiful shape. Their prices are reasonable, especially for the quality of the work.

The guys did a great job, cut my green giant trees exactly the length I wanted,all 17 of them.Also clean up was great.This was my first time using Stanley Tree Service and will for sure hire them again.The 3 guys were also very friendly and polite.

Excellent experience, really nice people working at my home for 4 days to complete tree removal. Awesome equipment and they were able to schedule AND complete the work within a couple of weeks.

Very professional crew did extraordinary job on the left there wasn't one stick in the yard

Professional, clean and polite

Wonderful service ; very knowledgeable.

Called 3 tree services for price and their availability, two I had to leave voice mail and wait for eventual callback, Stanley had someone manning the phones for immediate response. All 3 pricing were more or less in the same ball park. Chose Stanley because they could start sooner and knew they had a large assortment of the latest equipment to safely remove the tall trees from all around my house. When job was completed there was no debris left behind couldn't even tell where tree stumps once were. Crews were professional and knowledgeable

Excellent and very professional crew.

Everything went seamlessly, from the estimate, scheduling with the office, the work preformed, the clean up. I was so impressed with how professional everyone in the business was.

There were three trees on our property that required attention. Two of them were tall and would sway in the breeze a little too much. Both of them got serious "haircuts" and now look so much better and are no longer of concern with strong winds. The foreman from Stanley who did the climbing did a great job on a very hot day. We continued to use Stanley because they have done well in the past.

I would highly recommend this company, got the job done effeciencly and great price.

Brush clearing away from complex.

Professional, very knowledgeable, helpful and gets the job done right. Our family has used them for years.

Excellent job could not be happier. Everything was cleaned up. Would recommend them to everyone.

Very professional & very kind & as always on time & efficient

Made a huge project easy to handle. Would absolutely recommend!


Excellent service from initial assessment through completion of the job.

We have two very old and very large trees that need extra special fungicide treatment every year-without it, I'm certain they would die and we do not want to lose them! Stanley sustains them.

Clem and his crew were top tier. Informative, respectful to property and very helpful in offering guidance in each stage of decision making.

From North Attleboro: I can feel confident when Stanley Tree is providing help, guidance and work around my home. They are careful in their trimming and removal, always looking to do the very best for the trees and the customer. I appreciate their work ethic and integrity!

They did a very efficient and incredible job... very complicated tree removal and they did it flawlessly!

They ALL were extremely syncronized!! I could see safety came first. So professional!!! We are so pleased with their work!

Stanley Tree Service always does an exceptional job!

This was a complex job, removing 4 large pines while saving an intertwined mulberry tree. Large equipment did no lawn damage. Excellent cleanup.

Ready to start your project?