Residential and Commercial Tree Service Company.
For Fast Service Call Now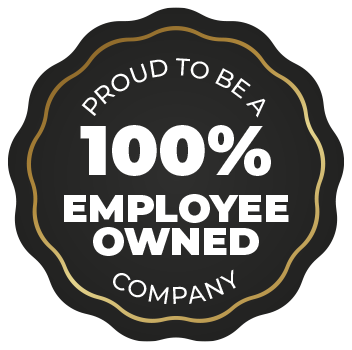 Founded in 1986, Stanley Zuba started Stanley Tree Service out of the trunk of his car with a single chainsaw and climbing strap. This very chainsaw still sits proudly in our main office window reminding everyone of our humble beginnings.
Stanley Tree Service is proud to be an employee owned company and takes pride in providing honest, quality and prompt service to every customer at an affordable price. We currently service all of Rhode Island and Southern Massachusetts, and we offer 24/7 emergency service!
Located in Smithfield, Rhode Island – Stanley Tree Service has grown to over 250 devoted and well-trained employees that care about your property as if it was their own. Our licensed arborists will evaluate your job in a timely manner and provide the most efficient solution for your project providing the best customer experience possible. There is no better advertisement than good old-fashioned word-of-mouth and we take that philosophy to heart.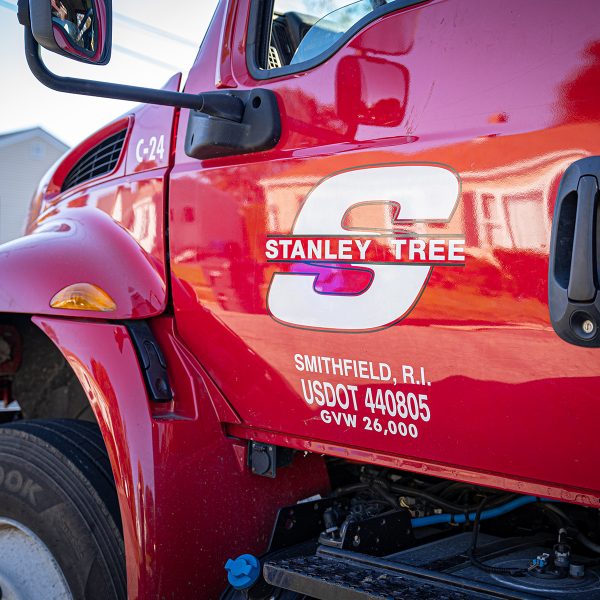 Over 30 Years of Experience
Stanley Tree Service is a fully licensed and insured company that puts safety and our customers first.  Our fleet of state of the art equipment and experienced staff can handle anything tree or plant healthcare related.  As a Stanley Tree Service customer you can expect a quality job at a reasonable price every time.
Did a great job! Took the time to explain to me why what they were going to do was not going to satisfy me, and then revised their plan for another day.

Called Stanley after another local company did not complete the scope of work that they were contracted for. They were so incredibly friendly and accommodating to my needs. I will recommend Stanley over and over again.

The crew was great and did an amazing job at an affordable price. Did an amazing job cleaning up the property after the removal. Didn't even leave a twig! I highly recommend them.

We've used Stanley tree service for several large projects and been very pleased.

Best out there we have been working with them for many years and have never been disappointed with their professional service, highly recommend!!!


The crew was friendly and very accommodating. I have used other companies in the past, but Stanley Tree is who I will be calling from now on. Thank you for the great service.

This was the second time we used Stanley Tree and once again, we had a great experience. It is such a relief to have a tree company you can rely on and trust.

Paying more for great service. An actual arborists with internship came and diagnosed my problem. Not a person with a computer license.


This is a great tree company.

Very responsive to phone calls and emails. Quick to schedule service. Very friendly!

Response was immediate.Same day serviceQuickly completed project.

Very pleased with removal of invasive trees.

Para trabajos de árboles jardines y servicios varios excelente calidad y buen servicio, con personal altamente capacitado.

I just had a mishap at my home this week - I called Stanley at 9:30 pm- they were at my house at 6:00 am next day- sent me a reasonable quote and cleaned it all up as though nothing happen! Great people to work with! Highly recommend and Kudos to them!

Professional, communicative and did a great job.

This company is awesome. I feel completely confident in their advice and professionalism. Trying to save our beech tree....

We had a few very large trees removed from behind our house with a difficult to navigate yard as well as a few close to our house. They did a fantastic job. I highly recommend them.

Very pleased with the service. Job was done quickly and the guys did a great job of cleanup after the tree and stump were ground. A+

Expert advice and service

The service that was provided after the tree was planted was great and preventive tree maintenance was exactly what we were looking for.

Glen came to our site was very knowledgeable. Explained exactly how they would handle the very large tree in a tight area. Glen had great communication with when the work would start and finish and he was spot on, they were in and out cleaned up like nothing was ever there.

Professional service, good price for tree removal and branch trimming, respectful of the rest of my yard, friendly

Stanley responded quickly and efficiently to treat an infestation to a valuable Beech tree on one of our managed properties. All signs of infestation have abated. Many thanks Stanley!

Used Stanley Tree twice in 10 years. Different guys, I'm sure, but awesome service. They did a great job with pruning and clean up. Highly recommend!!!

Great experience - I would recommend Stanley's services to family and friends.

Very good and competitive rate and ability to get the job done. Followed up as needed.

Prompt service and fair pricing. Thank you!

Professional team, very responsive and the work was 5 star quality.

They did a fine job with my yard and came back promptly when I wanted a bit more taken off one tree.

While researching tree trimming services, I called a top-rated company whose owner said he didn't service our city, but he recommended Stanley Tree. We are very glad that we followed his recommendation.Ryan arrived promptly, took an interest in the needs of our landscape, demonstrated expertise as he diagnosed issues and made recommendations. We received his detailed written proposal within 24 hours, as promised.Stanley's crew arrived when scheduled, walked the job with me, and completed their work efficiently at a high level of quality.

Showed up on time. Job site cleaned afterwards. Price was the price quoted. Friendly and knowledgeable. Pleasure doing business with.


They sprayed my 5 trees which had a disease. They were on schedule and did a great job.

Very happy with the work they did. The team was professional, courteous and knowledgeable. Highly recommend them.

Very professional crew! Excellent skilled and efficient work and wonderful job of cleaning up!

I had my yard sprayed fir mosquitos and ticks, and I'm very happy with the results



Loved working with Matt. He is very professional and caring.He took the time to listen to what I wanted to do on my yard but also made great recommendations.

A rep walked through the area with us discussing the goal and identifying the work to be done. Any questions we had were answered and the work was pictured and documented so the work crew that came later knew exactly what needed to be done. They did the job perfectly and cleaned up the yard completely once they were done.


I've hired Stanley Tree Service a few times over the years--they are my go-to arborist. Easy to work with, safe, professional, safe, competent, safe, efficient, and above all, Safe. Great guys. When I need tree work, I don't shop around, I just call Stanley. This most recent time they removed five trees that were leaning over my power and phone lines. It was a tight, tricky work area with the aforementioned wires, and they did great. Also trimmed branches in the same area. They also chipped the trees and, per my instructions, left me a neat, contained pile of chips which I'm using as mulch.

Ryan was really creative with trying to figure out a solution to take down trees in a tight spot. They called me the day after I signed the contract and had me scheduled for the next day.The team came in and got the trees down extremely quickly. They bumped a gutter and let me know even though there was no visible damage. Very professional.

Crew was very professional, organized and skilled. They did everything that we paid for and cleaned up afterwards. We were very happy with the work.

I recently hired Stanley Tree to take down several large trees, and I couldn't be happier with the service they provided. From the initial consultation to the completion of the job, the team was professional, efficient, and friendly.They arrived on time and were well-prepared with all the necessary equipment. The team worked quickly and methodically to remove the tree, and they did an excellent job cleaning up the debris afterward.Overall, I highly recommend Stanley Tree to anyone in need of tree removal services. Their expertise and professionalism are unmatched, and I will definitely use their services again.

Crew was on time and very professional. When they were done you couldn't even tell they had been there. Would hire them again in a heartbeat.

all round great people from office staff to out in the field people. everyone is very nice and helpful. will continue to use over and over again. thank you.

Staff member was very polite, did a great job spraying and willing to postpone spraying when my favorite trees bloom. This is a very professional service. Would recommend.

Very professional and communicative regarding work to be done. Available for questions and/or answers as the work was being performed. Highly recommended.

Spraying at the proper times using environmentally approved products

They were very professional and personable. They showed up when they said they would and did an excellent job. I would strongly recommend them for all your tree work needs.

They have removed trees, trimmed and ground stumps in the past. The fed and treated the trees on the property.

Sprayed horticultural oil on appropriate shrubs.

I contacted Stanley Tree for an estimate in early March 2023. Aaron the arborist came out and did an evaluation. I received a detailed estimate via email promptly. The appt. was scheduled and the team Steve, Kevin and Andrea arrived on time and set up the lift coming in on fiberglass mats. The lift was perfect for my narrow yard.They trimmed two huge silver maples on my neighbors property, cut up the limbs and got them out to the chipper efficiently.Steve the foreman left no stubs or lion tails and was very careful in pruning decisions. The tree in the final picture has stubs from the tree company my neighbor used on his side. Then they swept up the sawdust and used a commercial leaf blower to get any leftover sawdust. They put my lawn furniture and ladder back as well. I recommend Stanley Tree without hesitation!

Did a thorough and professional job for everything I needed and then some. Would hire again!

The crew arrived on time and did an excellent and meticulous job pruning my trees and cleaning up.

They were able to come right away to check out the downed tree and schedule removal and clean up immediately. Very friendly and a reasonable price for such a huge tree.

We got off to a good start when the manager of the project made his initial on-site visit. He was knowledgeable, professional and pleasant to interact with. I felt confident in his recommendations. So, on the day of the actual service, I felt at ease. The crew arrived on time & were also professional and focused. I never even had to interact or question what the team was doing. Thank you.

I am so impressed with Stanley Tree Service! Ryan came to my house for a quote, listened respectfully to my concerns and provided guidance and recommendations regarding pruning and trimming our old Black Oak. He was present during the process and consulted with me several times to let me know what was happening and to get my input. The crew was cheerful and professional and cleaned up well. Also, the price was fair and the job was done on time. I highly recommend Stanley Tree Service. They exceeded my expectations. Thank you Ryan and crew!!

truly amazed unsuspected quality and clean up

Good communication. Appointment needed to be postponed due to storm (they are on call). They called me, promptly re-scheduled, and showed on time. Cost was reasonable for work completed, very professional.

They exceeded my expectations.

A HUGE tree came down in my back yard, smashed my fence, my shed and completely took over my back yard. My dogs had a free for all on all the sticks. Stanley Tree Service scheduled us in within a week and a half, brought in all kinds of cranes and equipment they needed to get the job done in a few hours. They cleaned everything up, it looked as though there was never a huge tree and limbs everywhere. I would highly recommend

They did a great job. You would not have know they came. The yard and street were cleaned up. They put pads on the lawn to protect it from the heavy equipment. They did everything they said they were going to do and they showed up on the day and time they said they would. I highly recommend them

We own a property management company with many accounts. Stanley Tree Service are extremely knowledgeable arborist who have provided great guidance to our property owners. They are true professionals. From scheduling, estimating, performance to billing, it doesn't get any better. They do an amazing job and makes our job very easy. Thank you Clem, for providing such a professional experience. Happy New Year!

Ready to start your project?