MOSQUITO & TICK CONTROL SERVICES
We specialize in tree removal services in the RI & Southeastern MA areas. Customers have trusted us since 1986 to remove any tree efficiently and safely, no matter the size and scope of the project.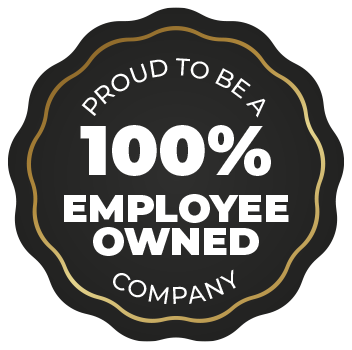 MOSQUITO TREATMENT, PREVENTION, & REMOVAL IN Rhode Island & South Eastern Massachusetts.
Mosquitoes are a nuisance, and having so many in your yard that you can't use it is maddening. Stanley Tree is ready to assist if you come inside covered in bites every time you go out. Our mosquito and tick control experts in Rhode Island despise mosquitoes as much as you do.
We begin by attacking mosquitoes and ticks at their source, which results in a 90% reduction of mosquito sightings for up to three weeks with a strategic protective barrier that sprays around your home!
Do you have a special event planned? With our unique event sprays, you can offer your visitors a bite-free experience. We avoid leaving any visible marks, and our treatment is guaranteed to endure for the duration of your event.
We provide tick and mosquito control services to Smithfield, Lincoln, North Providence, Cumberland, Providence, Cranston, Warwick, and the surrounding areas.
Stanley Tree can help your friends and family avoid the irritations of itchy bites and the diseases caused by mosquitoes! To learn more about our tick and mosquito control solutions, contact the finest mosquito control company in Rhode Island now!
Mosquito Control in Rhode Island & Surrounding Areas
Mosquitoes aren't the only thing we care about when protecting Rhode Island. We understand that you want to spend more time outside again, so we provide the services required to do so.
We offer customized pest control solutions that are tailored to your specific needs. Every mosquito problem is unique, so our trained and certified experts will develop a strategy that meets your particular demands. In addition, our sprays are EPA-approved and dry in less than 30 minutes after application, allowing you and your family to rejoin the outside world.
Deer populations have increased in both rural and suburban communities throughout New England. In addition to providing blood meals required to complete the life cycle of disease-carrying deer ticks, these animals can cause catastrophic damage to home landscapes throughout the growing season, especially in the fall when male deer mark their territory by forceful bark removal from newly planted trees.
Throughout the winter and early spring, deer browse on tender shoots and evergreens up to about 4 feet above the ground. The control strategy is based on repellents that encourage the deer to change their browsing pattern. The products are offensive to their keen sense of smell but unnoticeable to humans and completely safe for pets and livestock. We can also wrap young trees with protective burlap to prevent bark injury and apply a winter grade repellent in late fall that will last the entire season.
Simple Tick Prevention Tips
Get a FREE estimate for mosquito and tick control