We specialize in tree removal services in the RI & Southeastern MA areas. Customers have trusted us since 1986 to remove any tree efficiently and safely, no matter the size and scope of the project.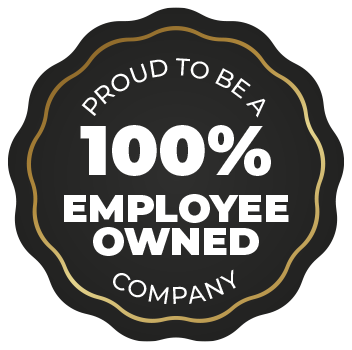 Rhode Island Tree Care & Removal Services
Tree Trimming, Cutting, & Removal Services in Rhode Island
We take pleasure in looking after all things green in Rhode Island at Stanley Tree Service. Our arborists in Rhode Island can assist you with your shrubs, hedges, or trees becoming unruly or pests wreaking havoc on your outside space's health and appearance. We provide a wide range of plant health care services, including tree removal, shrub pruning, tree trimming, stump grinding, and emergency tree removal services. We're here to assist with anything from tree cutting to shrub pruning and tree trimming; we've got you covered!
Our Rhode Island tree service company is equipped with the most up-to-date equipment and eco-friendly procedures to deliver your yard with the meticulous care it requires and deserves. Our arborists in Rhode Island can provide you with rapid, courteous tree services at reasonable rates as part of the community. We want to make certain that your neighborhood appears its best and that your neighbors are safe, so we work together. That is why we provide storm damage tree removal services in Rhode Island. Trees that have been affected by severe weather may be damaged or destroyed, posing a risk of bodily harm or property damage.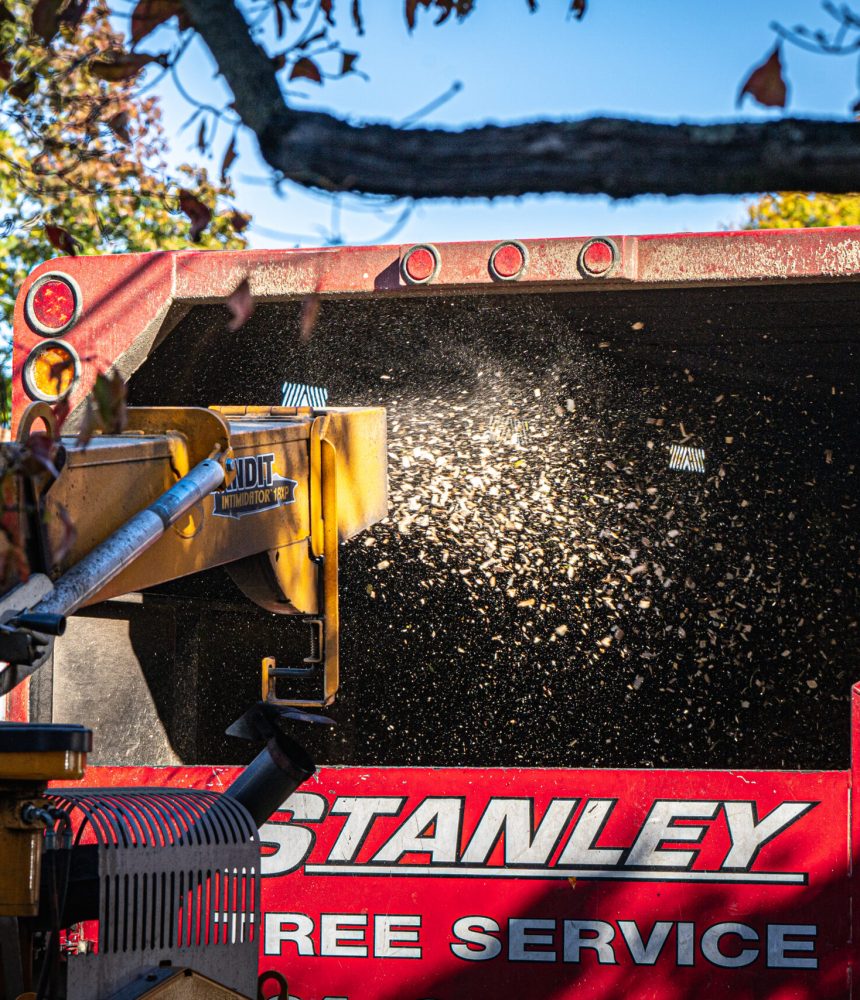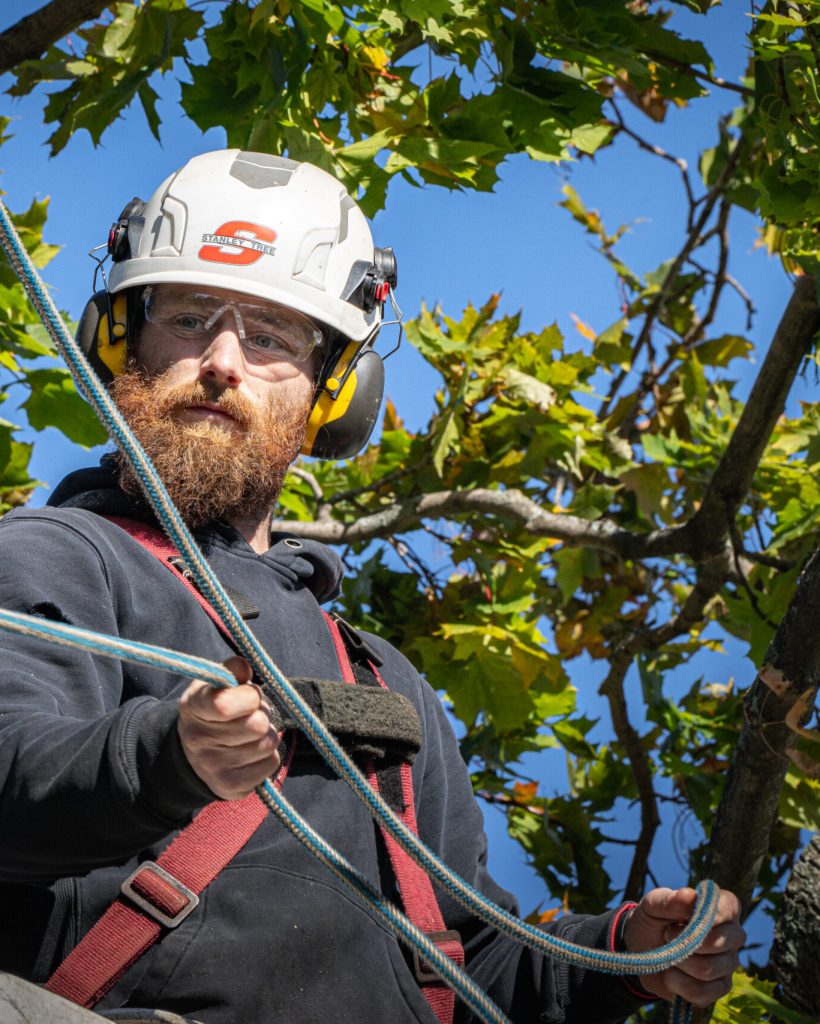 Get a FREE estimate for tree care services
Common Reasons for Tree Removal Service: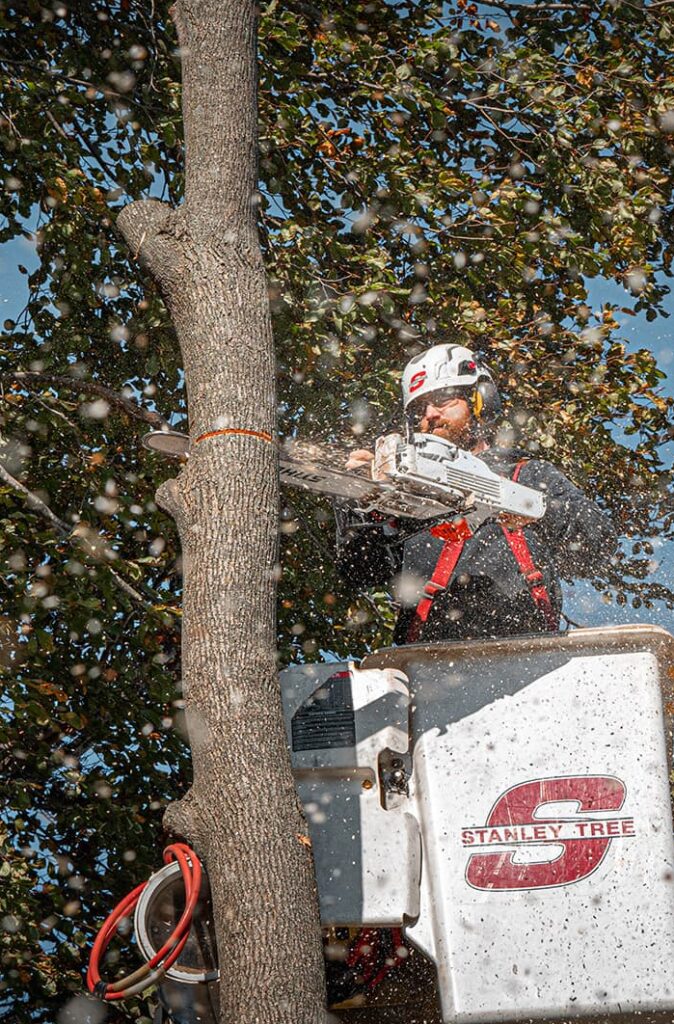 We Can Help Identify and Remove Hazardous Trees
How can you tell if a tree will be an issue in the next wind or ice storm? It's easy to spot a dead tree, but some trees that present a danger may seem to be healthy. Our certified arborists can identify trees that are dying, rotting, or diseased before it becomes to late. By catching a tree before it dies entirely or falls, we may even be able to save a portion of it.
Removing Hazardous Trees Before They Become an Emergency
We hope to be able to help as many of our neighbors as possible by identifying and removing hazardous trees before they become dangerous. Give us a call if you have any questions about a tree on your property; we'll inspect it and, at the very least, provide you with greater peace of mind when the next storm arrives.
Our Rhode Island Tree Care Experts Can Help You with the Following: 
24/7 Emergency Tree Removal
If a tree has fallen and caused harm or property damage, we can quickly remove it using our years of experience.